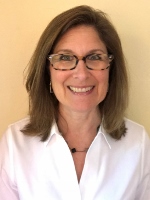 ROCHESTER - The Gafney Home, a nonprofit Senior Living community that has been around for more than 110 years, announced earlier this week that Rachel Sanchez is the home's new administrator, replacing TJ Jean, who had served as administrator for about five years.
Sanchez brings more than 25 years of healthcare leadership experience, most recently at The Stevens-Bennett Home, a residential care facility in Haverhill, Mass., and at Lawrence General Hospital in Lawrence, Mass.
Sanchez is originally from Sanford, Maine, but she said on Tuesday she has many family connections here in Rochester as well as Somersworth.
She said coming home to work in the Rochester area has been a wonderful experience and says she is thrilled with her new position at the Gafney Home, where she began working in June.
"I love working here, it's one of the best jobs I've ever had," Sanchez said.
She said her biggest goal is to make all of the home's residents as comfortable as she could.
"What I love best is being able to do everything I can to make each resident's day and stay here the best it can be," she said.
As a licensed dietitian and certified dementia practitioner immersed in senior care, Sanchez said she is deeply committed to creating environments designed to enrich, engage and inspire all who have connections with The Gafney Home community.
The Gafney Home provides 24-hour resident-centered care and assistance plus affordable respite care in an intimate, homelike setting.
Anyone interested in the home can contact Sanchez to learn how The Gafney Home can serve their senior living needs. For more info contact rsanchez@gafneyhome.org or call 603-332-2705.