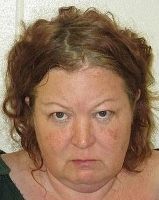 LEBANON - An Acton woman who stabbed her estranged husband to death in front of their two children last year pleaded guilty to his murder on Monday.
Kandee Collind, 48, who changed her name from Kandee Weyland, unexpectedly pleaded guilty during a hearing at York County Superior Court.
A jury trial had been set to begin next month.
Scott Weyland (Courtesy photo)
Police reports at the time noted that Scott Weyland, 43, and his former wife had been embroiled in a nasty divorce and that Scott Weyland had just been awarded physical custody of their two young children.
It appeared that upon learning of this she drove a car to his house on Feb. 22, 2017, crashed into a vehicle there, then got out of her car and engaged in a confrontation with Weyland, ultimately stabbing him in the heart as the children looked on. One of them called 911.
Collind faces a minimum 25-year-sentence when she is sentenced in November.