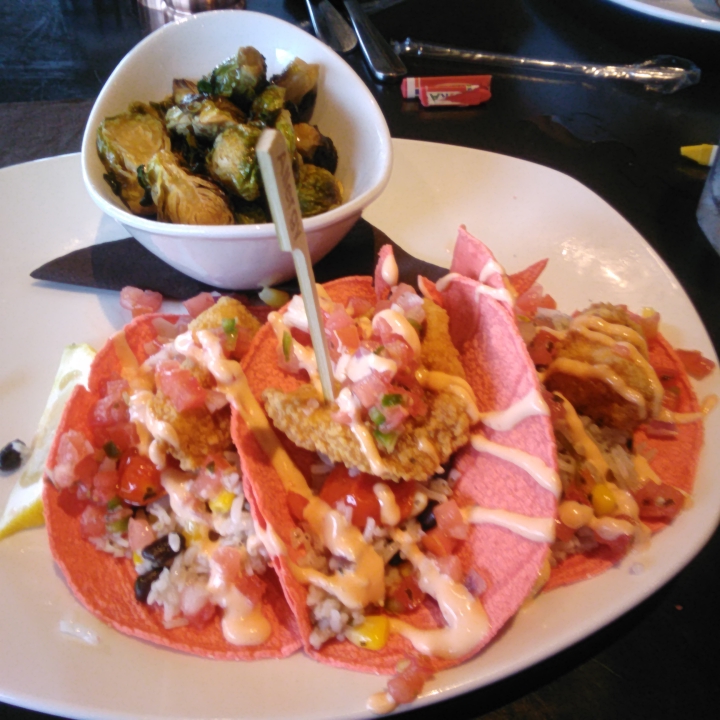 ROCHESTER - The main dining room at the 110 Grill at The Ridge was pretty well packed on Wednesday, but we were lucky enough to get a table immediately with our server, Elijah, introducing himself moments later to get us a round of drinks.
There were a few customers outside on the patio enjoying and outdoor flame on a day that seemed chilly after nearly a month of 90-plus weather.

I ordered the fish tacos ($16) which were visually stunning and just as good on the way down.
The plate featured three warmed corn tortillas, with Cajun-seasoned fried cod, rice salad and pico de gallo, finished with house-made sriracha aioli.
Biting into one of these creations was a scintillating bit of pleasure for the palette, with the crunchy, cod nuggets mingling with a plethora of other flavors for an enigmatic taste treat.
We also got a side of roasted Brussels sprouts which were without a doubt, the best I'd ever had at home or dining out. They are a must-eat next time you dine here.
Meanwhile, Martha got the grilled cheese sandwich with their signature 110 tomato soup (16), a mildly sweet, hypnotic cream of tomato with a hint of garlic and parmesan.
Keep in mind the 110 is equipped to provide any menu item gluten free.
The 110 menus can be seen here.
Service ★★★★★
Food ★★★★
Atmosphere ★★★★