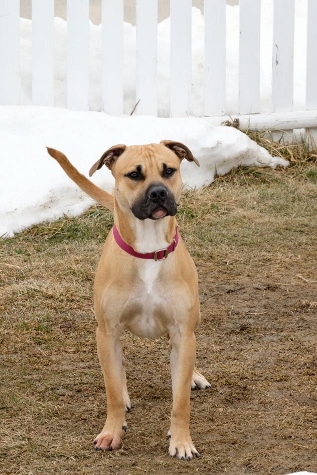 Hatchi is a handsome terrier mix that is looking for his forever home.
He is a happy boy that is full of life and enthusiasm!
At just a year old he is still very much a puppy with lots of energy and the typical puppy-like antics. Hatchi is very eager to put his energy into training and would thrive in basic obedience classes (as long as tasty treats are involved, of course!) with his new owner. He would also benefit from enrichment to keep his puppy mind busy! An active family with children aged 12+ will be the best fit for this boy.
Stop into the shelter during normal business hours to learn more about him! For more info, visit http://www.cvhsonline.org/