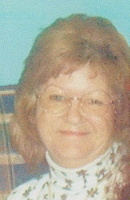 ROCHESTER, N.H. - Penny Lee Grenier, 71, died Saturday, Feb. 11, 2017, at her home.
She was born July 20, 1945, in Lebanon, Maine, the daughter of the late Gerald Drew White and Harriet White (Frost).
Penny retired from Erie Scientific where she developed many special friendships during a career that lasted more than 40 years.
Penny was recently predeceased by her loving partner, Raynald Labonte, who passed away February 8, 2017. Family members include her son, Michael Grenier, spouse Kimberly and their children Andrew and Hannah; her stepchildren, Rachelle Norton (James), Mary Anne Pearson (David), Theresa Corbin (Michael), Dominique Labonte and Robert Labonte (Danielle); nine step grandchildren and six great grandchildren; and her nephew Gary White.
She was predeceased by her brother Gerald White.