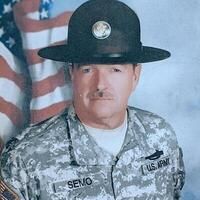 FARMINGTON - Richard (Rick) Craig Semo, 64, recently of Farmington, died unexpectedly on December
18, 2020. He was the husband of Rhonda (Leyburn) Semo, with whom he had celebrated 26
years of marriage.

Born in Rome, N.Y., on September 24, 1956 he was the son of the late Richard Charles Semo
and the late June Petrie Busco. His brother John, and sister Jennifer were also predeceased.
Besides his wife he is survived by his sons Maxwell Semo of Farmington, Colin Semo of
Deerfield, N.Y., and daughter Maeve Yourdon and her husband Kevin and their daughter Moira. In
addition he leaves behind, stepdaughter Kaitlin Kilpeck of Enfield CT, and stepsons Matthew
Kilpeck of Dover NH, and James Kilpeck and his wife Rachel (Lafrance) Kilpeck of Fort Dodge
Iowa.
He also leaves behind his younger sister Angela Golden and her husband Jeffrey, his brother
James Semo and several nieces and nephews.
He grew up and went to school in Westmoreland, N.Y., where he had many happy memories and
stories told by and about his cousins and friends. He then graduated in 1977 from Mohawk
Valley Community College with his Associates Degree in Civil Technology, and then received
his degree in Engineering Science in 1986. He was very proud to have then received his
Civil/Engineering Degree from Clarkson University in Potsdam N,Y.
After graduation he went to work for Camp Dresser & McKee, Boston MA and worked there for
30 years (May 1988 to November 2018) as a Construction Resident Engineer. He worked in
many states up and down the Eastern Seaboard as well as a year in New Orleans helping after
Hurricane Katrina.
After his family, the things he was most proud of were his military accomplishments. He was a
Army Senior Drill Sergeant from January 1978 to October 2016 at which time he retired. He
served both as a Combat Engineer and Infantryman both active duty and reserves and was
responsible for the training of basic combat training soldiers. He had 2 deployments, the 1st was
October 2004 to September 2005 as Convoy Security in Iraq. The 2nd deployment was
February 2011 to January 2012, serving in Fort Leonard Wood, MO serving as a Drill Sergeant
for Operation Enduring Freedom. He felt like a father to each class that graduated and many
stories to tell of his beloved brothers that he worked with. He has countless awards,
achievements and decorations on file.
After his retirement from both civilian and military service he went to work for Frisbie Memorial
Hospital, Rochester, as a Security Officer. He was loved by the staff and he thought of them
as family and their safety came first.
He genuinely put others first every time, both at work and his home life. No matter how tired he
was he always took the time to put the kids first as they were growing up. From Cub Scouts
(Pack 186) and Boy Scouts (Troop 186), to softball coaching, camping, storytelling, attending as
many events as he could for concerts at school or attending plays and quietly helping where he
could. He was selfless, kind, sentimental, a leader, a good listener, respectful and respected.
A military celebration of life will be held in the Spring at the VA Cemetery in Boscowen NH. To
be announced.