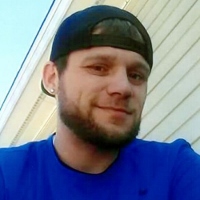 ROCHESTER - Robert Edward Rawson II, 28 of Rochester, died unexpectedly on Thursday, Feb. 15, 2018.
Born June 6, 1989 in Portsmouth, the son of Kenneth R. Rawson and Teresa M. (Braley) Rawson. He was raised in Rochester and Dover and had attended Dover High School.
Robert worked as a laborer for New Hampshire Preservation and Maintenance, and had worked for Huff Moving of Barrington, and also worked for his brother-in-law, Joe, at Affordable Gutter Guy of Rochester.
He enjoyed listening to music and watching movies.
Members of his family include his wife of four years, Spenser R. (English) Rawson; his two daughters, Baylee Rose Rawson, and Marlee Noelle English; his parents, Teresa and Kenneth; his four brothers and two sisters, James Rawson, Kenneth Rawson, Darren Barrows, Devyn Smart, Alicia Rawson, and Brittanie Kuchman, along with several aunts, uncles, cousins, nieces, and nephews.